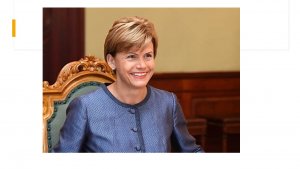 Ambassador Baiba Braže
Ambassador Baiba Braže was appointed Assistant Secretary General for Public Diplomacy in May 2020. She advises the Secretary General on public diplomacy issues and directs the Public Diplomacy Division (PDD), which plays a key role in conveying the Alliance's strategic and political messages to opinion formers and to the public in general. PDD works to raise the Alliance's profile with audiences world-wide and to build support for Alliance operations and policies.
Ambassador Braže served most recently as Latvia's Ambassador to the United Kingdom (August 2016-early May 2020), prior to which she was Director General Security Policy and International Organizations (June 2011-January 2016) and Director General of the Communications Directorate (February 2016-July 2016) at the Latvian Foreign Ministry in Riga.
Ambassador Braže previously served as Latvia's Ambassador to the Netherlands and Permanent Representative to the Organization for the Prohibition of Chemical Weapons (July 2003-August 2008), prior to which she was Director of the Europe Department, served as Foreign Policy and National Security Advisor to the Prime Minister in Riga.  She has held numerous other posts since joining the Foreign Ministry in August 1993, both at home (Legal Department, International Organizations Department) and abroad (United Nations, New York).
Baiba Braže was born in Riga, Latvia. She holds two Masters degrees from the University of Latvia: one in Law (1990) and another in Communication Science (2002).
---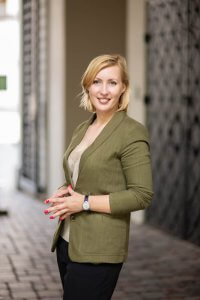 Ms. Indrė Vareikytė
Indre Vareikyte
Member of European Economic and Social Committee, President of Eastern Neighbors follow-up committee, Rapporteur on disinformation, media freedom
---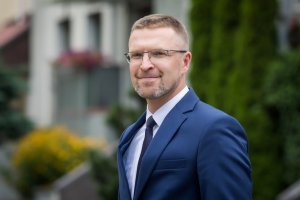 Mr. Linas Kukuraitis
Minister of Social Security and Labour.
Mr. Linas Kukuraitis is a minister, responsible for social affairs and labor policy in Lithuania. He has been serving as a minister since 2016. During the term his attention was mainly focused on reducing inequality and poverty, reforming pension system, developing social services in the regions and diminishing violence against children in their families.
Kukuraitis has a strong background in NGO sector. Before his political career he was leading one of the biggest NGOs in Lithuania, named "Caritas", working as a lecturer of social work at the Vilnius University, coordinating projects in a social center of Jurgis Matulaitis.
Mr. L. Kukuraitis earned a Master degree in social work in 2003; he is also a passionate believer in the accurate quantification of evidence while making decisions.
---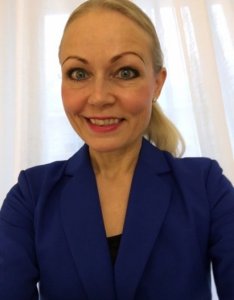 Ms. Karoliina Honkanen
HEAD OF STRATEGIC PLANNING
MINISTRY OF DEFENCE, FINLAND
Ms. Karoliina Honkanen is Head of Strategic Planning in the Ministry of Defence of Finland. Currently, she serves as the Secretary General for the Government Defence Report which is due during 2021. The Defence Report will give guidelines for the maintenance, development and exercise of defence capability with about 10 years' timeframe.
During 2014-2017, Ms. Honkanen served as Defence Counsellor at the Mission of Finland to NATO in Brussels. Before and after her assignment in Brussels, she worked as Ministerial Advisor in the Ministry of Defence focusing on Finland's cooperation with NATO.
In her previous assignments, she has worked in the field of strategic planning both in the Ministry of Defence (2004-2009) and in the Defence Command (2002-2004). Prior to joining the defence sector, she worked as a researcher in the Finnish Institute of International Affairs (1999-2002).
Ms. Honkanen is a 1999 graduate of the University of Helsinki, Finland (Master of Social Sciences/International Relations). She has authored and co-authored numerous publications and articles on European Security as well as Finland's relations to NATO. She is a founding Member of the Atlantic Council of Finland.
Ms Honkanen has been awarded cross of Liberty, 4th Class, and Medal for Military Merits.
---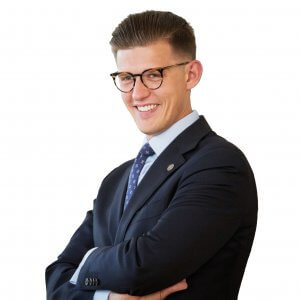 Mr. Arnoldas Pikžirnis
Arnoldas is an adviser to the Prime Minister of Lithuania for National Security and Domestic Policies since December 2016. Prior to that, he worked as election campaign manager for the ruling party and political team manager during governmental transition period. Arnoldas served as an adviser to the Minister of Interior on migration and public security affairs. He is a graduate of Maastricht University in the Netherlands and received his MA at King's College London (UK).
---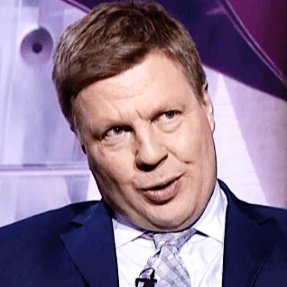 Dr. Timo Hellenberg
Timo Hellenberg, (Dr.Political Sc., M.Sc.Economics) is a CEO and founder of Hellenberg International Ltd and CEO of Hellenberg Hong Kong Limited. He has served as a Special Adviser (EU and Foreign Affairs) to two Prime Ministers (Anneli Jäätteenmäki and Matti Vanhanen) of Finland. He has 25 years of academic record including posts as a senior research fellow and as a Head of EU research at the University of Helsinki and the University of Tampere. He started his career in 1994-97 as a researcher and editor of the STOP Disaster newsletter at the United Nations in Geneva (DRD/International Decade for Natural Disaster Reduction). His special interests and expertise cover government crisis management, risk mitigation and management, cyber security, usage of new technologies in enhancing situational awareness within turbulent market conditions.
Other assignments include: Project Director: Baltic Information Service Unit (1998-2000, EU Interreg IIA), Project Co-Director: Hungarian EcoForum (1999-2000, EU and the Finnish Ministry of Environment), Project Manager: Finrusstroi Distance Learning Programme (2002-2003, EU Interreg IIIA), Project Manager: The Northern Dimension Advisory Network (2003-2005, EU Interreg IIIA), Project Researcher: Eurobaltic Civil Protection I (2003-2006, EU Interreg IIIB), Project Researcher: Eurobaltic Civil Protection II, (2007, Interreg IIIB), Project Researcher: Civil Protection Early Warning (2007, EU DG Environment), Project Researcher: Critical Infrastructure Protection (2007, EU DG JHL), Project Manager: Protecting Adriatic Seaways (2007-2008, EU DG JHL), Project Partner: Municipal Response to Climate Change (2008, EU DG Environment). Project Manager: Poseidon – Preventing Terrorism (2007-2008, EU DG JHL), Project Manager: Aether – Air Passenger Transport Security in Case of CBRN Threat by Terrorists (2009-2011, EU DG JHL), Project Partner: Analysis of Civil Security Systems in Europe (2012-2014, DG Enterprise), Project Partner: Project Mappers – Mobile Applications for Emergency Response and Support (2013-2015, Civil Protection Directorate), Project Partner: RAIN – Risk Analysis of Infrastructure Networks of Extreme Weather Events (2014-2017, FP7), Project Consultant: Critical Infrastructure Resilience Index (2016, Finnish Ministry of Defence, MATINE), Project Partner: Towards an Arctic Business Possibilities Strategy (2016-2017, Government Council of Finland),
Board member of the Paasikivi Society (since 2003-); Board member of the Geopolitical Society of Finland (2015-); Member of the Finnish-Russian Scientific and Technical Committee (1997-); Member of the European Security Research and Innovation Forum (ESRIF); Founder of the CIVPRO Civil Protection Network, Senior Expert at the International Market Analysis (Washington DC) (2015), Member of the Advisory Board of the Cyberwatch Oy Ltd (2018-).
Grants: The WSOY Literature Foundation (2017), The Finnish Association of Non-fiction Writers (2017), the WSOY Literature Foundation (2016), the Finnish Association of Non-fiction Writers (2011), the WSOY Literature Foundation (2011), the US State Department (2007), the US State Department (2006), the US State Department (2005), the Finnish Ministry of Defence (MATINE) (2003), the Finnish Ministry of Defence (MATINE) (2002), the August Ramsay Foundation (1997).
Other recognitions: Medal from the Estonian Parliament (Riigikogu) Defence Council; Recognition from the Kiev Association of Military Attachés (KAVA).
---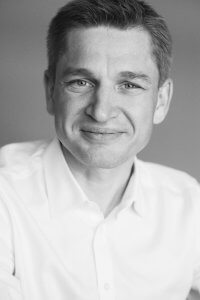 Mr. Marius Čiuželis
Mr. Marius Čiuželis, spent 20 years in Private Wealth Management working for various financial institutions to finally find myself being lost in social entrepreneurship. Since 2014 he established M. Čiuželio labdaros ir paramos fondas (M. Ciuzelis Charity Foundation) and it's core project Sidabrinė linija (the Silver Line) – a free of charge befriending and support helpline, providing information, friendship and advise to the lonely and isolated old age people (www.sidabrinelinija.lt). One of the main focus areas of the Foundation is to improve the quality of life for the elderly people. We aim Lithuania to become an age friendly country where old age people are an integral and important part of the society, where everyone fosters appropriate respect for seniors and seeks old age people to live a dignified, purposeful, active and healthy life. Mr. Marius Čiuželis got Professional Board Member & Corporate Governance education from Baltic Institute of Corporate Governance, studied Executive MBA program at the Baltic Management Institute, hold a Bachelor's degree in Economics with a major in Banking from Vilnius University in Lithuania. I have also acquired social sector leadership skills and knowledge at the Philanthropy University, an educational initiative powered by Haas School of Business, University of California at Berkeley.
---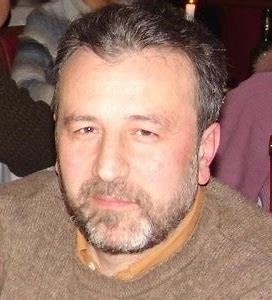 Mr. Kakha Gogolashvili
Director of EU Studies at Georgian Foundation for Strategic and International Studies (Rondeli Foundation).
Educated in Tbilisi State University (MA in Economics and Journalism). CRI in International Relations in the Diplomatic School of Madrid. More than 25 years working in academic, scientific institutions and think-tanks as researcher and lecturer in the field of European Integration, European Security, International relations, Economics, Peacebuilding;  11 years in the foreign service, on high diplomatic positions – Deputy and Acting Head of Mission to EU, Director of Department for Relations with the EU, other. Holds diplomatic range of the Minister Extraordinary and Plenipotentiary. During last 18 years was actively working on European Integration related policies through number of international projects, including on AA/DCFTA, CSDP, and EU/NATO, Security, Legal Approximation. Conducted trainings for government officials, journalists, civil society on permanent basis; is author of number of scientific and analytical articles and policy papers on EU-Georgia relations, regional stability and security, economic policy. Edited books dedicated to the European Integration and Peace building. Is Co-Chairman of EU-Georgia Civil Society Platform established in accordance with Association Agreement
---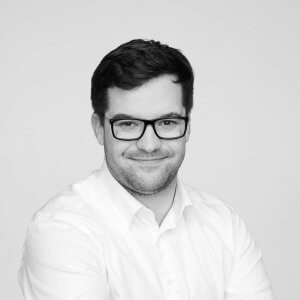 Mr. Povilas Poderskis
CEO of Vilnius city | Vilnius city municipality | Lithuania
Povilas Poderskis is one of the most prolific open data activists in Lithuania with 10+ years of experience in IT and management, cofounder of various social and educational initiatives.
He spent most of his professional career in software solution development as a programmer or project manager, creating various scale solutions from startups, enterprise management systems, e-government solutions.
Since April 2015, Povilas Poderskis has worked as the Advisor to the Mayor of the Capital City for IT and open data matters.
In 2017, Povilas Poderskis was appointed as Chief Executive Director of Capital City Administration.
In 2018, Povilas Poderskis was included in the top 100 future leaders of the global network of civil servants "Apolitical.co".
In 2018, Povilas Poderskis received the Civil Servant of the Year award.
In 2019, Povilas Poderskis led the first hybrid urban resistance test in Lithuania, Gediminas Legion. More than 130 people took part in the exercise (about 40 different services, assisted by more than 60 volunteers).
Since the beginning of the COVID-19 pandemic, Povilas Poderskis has been the head of the capital's emergency operations center and made effective decisions and solutions.
Povilas Poderskis completed the studies of electronics and telecommunications at Kaunas University of Technology. Currently he is studying at Harvard Kennedy School.
---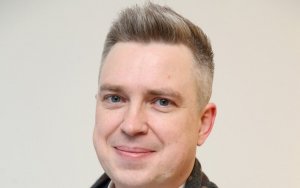 Mr. Aidas Petrošius
Aidas Petrošius is a political consultant, and media expert.
For almost twenty years he served as a journalist covering local and international politics, economy and defence.
As a political consultant, Mr. Petrosius took part in planning and executing more than a dozen electoral political campaigns. He was a spokesperson for 2003 Lithuanian presidential campaign and later, spokesperson for President-elect. He regularly delivers lectures and consultations to independent media, reforming governments and democratic politicians of Post-Soviet countries.
As a Subject Matter Expert on socio-political dynamics, Mr. Petrosius took part in planning and executing series of military exercises for NATO and Lithuanian Armed Forces.
Currently he heads business development at media analysis and research company Mediaskopas.
---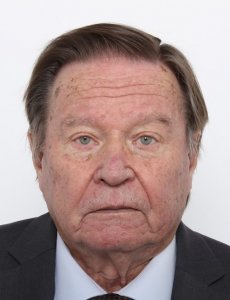 Dr Kaarle Olavi Elo
Dr Kaarle Olavi Elo, national of Finland, has held senior and leading health management positions in his home country and in the UN system, mainly in WHO and UNAIDS. He holds degrees of MD, DPH and Dr. Med Sc (PhD in Health Economics), and specialization in public health and health management. His Health Economics doctoral thesis was the first in health economics in Finland, and led to establishment of Rubella immunization programme in the country. He has been accredited with competency for Professor in Health Management by the State Council of Finland.
Dr Elo's career in Finland includes health service delivery and health services' reorganization at local level and health systems' management at national level, leading to the position of Director-General of the Department of Public Health in the National Health Directorate of Finland. Thisincludes, as a member of the Health Directorate's Board, steering the health systems and services in the country. The specific responsibilities, as DG of Public Health, included leadership of communicable and non-communicable disease prevention and control, environmental health, food safety and consumer protection, and health promotion. He chaired National Councils for toxic substances and radiation protection and was chair or member of a large number of national committees.
Dr Elo joined WHO in Somalia in charge of primary health care, the assignment included also tasks to organize innovative services for displaced people, and mobilizing external support for the TB programme. In Pakistan Dr Elo was in charge of establishing and organizing, in support to the government, health services for 3 million Afghan refugees, before being invited to lead WHO´sglobal emergency preparedness and response operations at WHO HQ in Geneva.
During his tenure at WHO HQ WHO's emergency preparedness and response programme was transformed from a small unit into a full department, with special focus on emergency preparedness and capacity building of national programmes, and units in all WHO Regional Offices and key countries. From 1990 to 1993 and 1997 to 1998 Dr Elo was WHO Representative to India, the assignment resulted in considerable strengthening of the office and the programme, which became the largest of WHO's country programmes.
From 1993 to 1997 Dr Elo served, at the request by the UN Secretary General, on secondment from WHO, as the Director of the International Decade for Natural Disaster Reduction, the disaster reduction arm of the UN Department for Humanitarian Affairs. This assignment included organizing, as Secretary General, the international UN Conference in Yokohama, the assignment which established the basis for UN International Strategy for Disaster Reduction.
In 1998 Dr Elo was invited to join UNAIDS, the Joint UN Programme on HIV and AIDS, as Director with global responsibility for country and regional programme development for the recently established programme. This period was another example of building the organizational capacities, and established the basis for UNAIDS global, regional and country level organizational development and for rapid growth of HIV and AIDS response with UNAIDS leadership.
After leaving UN system, in 2002-2003 Dr Elo worked under the then Prime Minister of Finland on conceptual health systems development in the European Union Northern Dimension policy area, which led to establishment of the Northern Dimension Health and Social Wellbeing programme, and in 2006-2007 with Asian Development Bank for development of the Bank's HIV programme.
Dr Elo has held until today continuous senior assignments with WHO and UNAIDS and consultancies, particularly in Africa and Asia, including in volatile countries with large scale population movements, such as Somalia/Horn of Africa and Libya, as well as in Mozambique, Tunisia, Central Asian Republics, Russian Federation, Ukraine, India and Indonesia, and at WHO and UNAIDS HQ. The more recent assignments include development of regional migration and HIV projects and programmes for Asia and the Pacific, as well as for the Horn, East and Southern Africa. The results of the assignments have established solid ground for strengthening the organizational capacities and, eventually, the capacities of the countries and civil society in fast-tracking the strengthening of national capacities to respond to health challenges.
---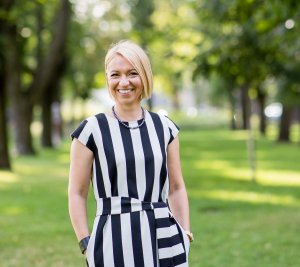 Ms. GAJA ŠAVELĖ
Gaja Šavelė is executive director of the National Coalition of Non-Governmental Organizations, expert of the NGO sector. Gaja actively participated in the field over 20 years and accumulated extensive knowledge, experience, skills and competences to ensure effective representation of the interests of NGOs and civil society at the national and international levels. Her advocacy activities involve submitting and defending proposals in working groups at national institutions, participation in public consultations on issues relevant to civil society in general and NGO sector in particular.
Ms. Šavelė holds Master's degrees in International Communication and War and Peace studies from Vilnius University.
---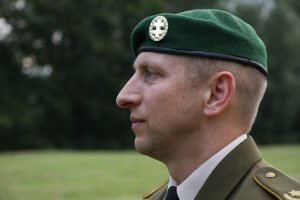 MAJ MINDAUGAS SAKALAUSKAS
2019-04 – Current Commander of Vilnius 10-th Regional Command
Lithuanian Riflemen's Union, Vilnius, Lithuania
2011-01 – 2019-04 Specialist, Head of Planning Subdivision
LAF Strategic Communication Department, Vilnius, Lithuania
2008-12 – 2011-01 International Cooperation Officer
Gen. Jonas Žemaitis Military Academy Of Lithuania, Vilnius, Lithuania
2003-08 – 2008-12 Arttilery Forward Observer Officer, Plt Commander
Gen Romualdas Giedraitis Artillery Battalion, Rukla, Lithuania
Education
1999-08 – 2003-08 High School Diploma
Gen. Jonas Žemaitis Military Academy Of Lithuania – Vilnius
2005-08 – 2007-08 MBA: Public Administration
Mykolas Romeris University – Vilnius
2018-03 – 2018-03 Planning
NATO School Oberammergau – Germany
2017-01 – 2017-05 Vytautas The Great Army Command And Staff Course
Gen Jonas Žemaitis Military Academy Of Lithuania
---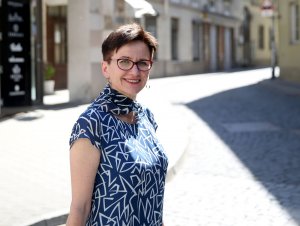 Mrs. Dalia Bankauskaitė
Dalia Bankauskaitė is a Lecturer at Vilnius University Communication Faculty and a Nonresident Fellow at the Center for European Policy Analysis (CEPA) in Washington, D.C. Her research is focused on the concept of total defense, namely, the whole of society approach and building societal resilience by mobilizing and motivating society. She has extensive professional experience in strategic communication in Lithuania, Ukraine, Bosnia and Herzegovina, and Georgia.
Ms. Bankauskaitė holds a Master's degree from the London School of Economics (LSE), UK and EMBA from the Baltic Management Institute (BMI) in Lithuania.
---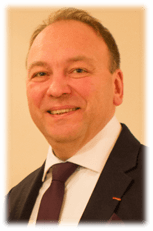 Mr. Virginijus Vilkelis
Virginijus Vitalijus Vilkelis, Director of the Mobilization and Civil Resistance Department at the Ministry of Defence.
Virginijus heads the Mobilization and civil resistance department at MoD. He is retired lieutenant colonel and works as State civil servant.
Virginijus was the man who in 1988-1990 headed volunteers within the movement for Independence "Sąjūdis"in Kaunas. After declaration of Independence in 1990-1993 he was military commandant of Kaunas military district, which was in charge of coordinating, and approving district level defence plans as well as overlooking the Russian Federation Armed Forces deployment control and subsequent withdrawal. During this time, he personally involved in establishing Kaunas district MoD units such as the "Iron Wolf" Brigade's Company Training Formation, Aviation Service, Border Squads, Officer Courses, Medical Service, and Engineering Company. His military career as Lithuanian military officer in 1990 started situationally. Virginijus had behind graduated the Kaunas University of Technology as an engineer in constructions in 1984, where military training was mandatory.
In 1994, Virginijus became the head of Central and Eastern Europe at the MoD International Relationship Department. At that time, he personally prepared, coordinated and submitted for approval the first MoD bilateral cooperation agreements with Czech and Polish Defence Ministries.
In the framework of 1994-2003 Virginijus took various positions (from senior specialist untildeputy director) at the Second Investigation Department under MoD.
In 2003-2004 Virginijus served at the Combat Joint Task Force-7 (CJTF-7), camp Victory, Iraq and in addition was running the position of the senior national military representative.
In 2004, Virginijus had been appointed as the first military attaché of Lithuania in Kyiv for Ukraineand additionally covered Moldova and Romania. In 2008 August, facing Russia-Georgia war, Virginijus had been appointed as defence attaché to all three South Caucasus countries (Georgia, Armenia and Azerbaijan) with residence place in Tbilisi.
On the military way, Virginijus received some additional education skills as Defence management of defence strategy appropriate to democracies at G.C. Marshall Center for Security Studies in the College of International and Security Studies (2000); Institute of International Relations and Political Science (Vilnius University) – special comprehensive course "International Policy and Diplomacy" (2003); the National Defence course (2018).
During his military and later on civilian career, Virginijus additionally presented lectures on "Lessons Learned in the field" (from the mission in Iraq) to the cadets of Military Academy of Lithuania; numerous expert opinion articles in the press during service in Ukraine and Georgia; wrote several articles in an historical documentary issue dedicated to "The Restoration of the System of National defence 1989 – 1993"; took part in G.C. Marshall organized events for graduates in Ukraine, Georgia, Azerbaijan and Lithuania, and also had been invited as speaker for conferences and seminars; held public lectures at Vilnius University Institute of International Relations and Political Science, Baltic Defence College, Vytautas Magnus and Mykolas Romeris Universities, as well gave lectures to the alumni of Lithuania's National Defence Course.
Virginijus has numbers of national decorations and awards including one Order, nine national medals, six commemorative signs, five nominal gifts, more than twenty various acknowledgments, honourably diplomas, testimonies, certificates, attestations and plaques and couple of medals from Ukraine and Georgia.
Virginijus speaks Lithuanian (native), Polish, English, Ukrainian, Russian, German languages.
---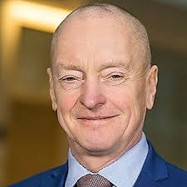 Mr. Michael Malm
Michael Malm is Senior Advisor at the Swedisch Armed Forces Defence Staff, Department of Total Defence. Previously Michel Malm has worked with security policy and strategic crises management at the Swedish Joint Forces Command, Swedish Defence University, Baltic Defence College, Swedish Defence Research Agency,  Swedish Air Force and the private sector.
---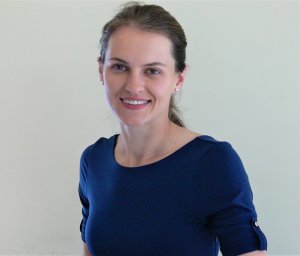 Ms. Aurelija Olendraitė
Aurelija Olendraitė is a head of Non-governmental organizations development division at Ministry of Social Affairs and Labor.  Main responsibilities of the division are development of policies that create enabling environment for non-governmental organizations and volunteering activities.
The division, among everything else, is responsible for serving national NGO council, which is an advisory body to the Government of Lithuania. As well as National NGO foundation which, although planned 10 years ago, was created recently with a clear goal – to strengthen institutional capacity of non-governmental organizations.
Ms. Olendraitė comes from non-governmental sector herself. With wide experience in volunteering at non-governmental organizations in Lithuania and abroad, she has also served as a director of NGO law institute. In 2012 Baltic American Freedom Foundation rewarded Ms. Olendraitė with one year long professional internship grant, which allowed her to gain international experience working as a fellow at The Advocates for Human Rights, based in Minneapolis, USA.
---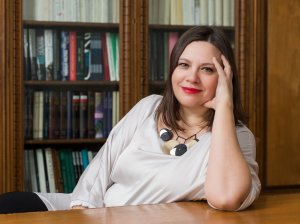 Ms. Sandra Adomavičiūtė
With the background of 17 years of experience in the private, non-governmental, public, and civil society sectors, Sandra Adomavičiūtė is a professional project and advocacy manager with diverse experience in developing and implementing international projects.
For the last five years, Sandra worked as the Executive Director at the Open Lithuania Foundation (OLF), having two main objectives to revive and establish the foundation after it shut down in 2008 and establish a new think tank (Vilnius institute for Policy analisis). Both goals were successfully achieved.
Since 2017 OLF has been working mostly in 3 main areas: promoting the resilience of society, fostering discussions about Europe and public policy analysis domain. Currently, the main activity of OLF is to manage Active citizens fund (EEA grants) that supports civil society organisations working in the fields (such as civic participation, human rights and the rule of law). This year together with partners in Central and Eastern Europe OLF has conducted the research NGOs in Lithuania during the COVID-19 Pandemic: Challenges, Consequences and Opportunities.
Sandra holds a Master degree in Politics, Vilnius University.
---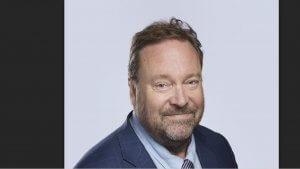 Mr. Vesa MÄKIPÄÄ
Mr. Vesa Mäkipää has founded Lifa Air Group in 1988 and since that time working as a president of the Group. Lifa Air's European Headquarters in Europe is located in Helsinki, Asian Headquarter in Hong Kong. It has own manufacturing in Finland for manufacturing machine for ventilation hygiene and factory to manufacture surgical masks and respirators. In China company has joint venture company to manufacture air purification products and respirators. Lifa Air Ltd has now critical role of supplying surgical masks and respirators to NESA (National Emergency Supply Agency) in Finland.
He´s commitments for R&D started in large scale in 1999 with The "Healthy Building" technology programme of TEKES, the National Technology Agency of Finland. The "Clean and Functional Ventilation System" project that was co-ordinated by The Indoor Air Association of Finland (FISIAQ). Mäkipää was member of industry group in project.
"FINE – ultra small particles" programme. The aim of this technology program was to produce methods and equipment to reduce and control these particles that have been estimated to be the most harmful for human beings. Vesa Mäkipää was a member of steering group. (TEKES, the National Technology Agency of Finland) "AIRSECURE" was a FP6 European Research project (2005-2008) developed a high security detection and filtration solutions against airborne CBR threats at airports. The complete AIRSECURE system can be divided into three main component groups: risk management, filtration solutions and detection solutions. Lifa Air Ltd was project coordinator and Vesa Mäkipää manager of the project appointed by European Union..
"Control of airborne infection in hospitals isolation facility" Lifa Air Ltd/Vesa Mäkipää is a member of the board in this project (2009-2011) which is part of TEKES, the National Technology Agency of Finland `s Security and Safety Program.
"CBRNE threats and protection"
Traditional threat alongside images has recently emerged as new security threats such as pandemics and other infectious diseases, climate change, the strengthening of natural disasters and terrorism. Lifa Air Ltd/Vesa Mäkipää is a member of the board in this project (2009-2011) which is part of TEKES, the National Technology Agency of Finland `s Security and Safety Program.
"Control of impurities in building renovation processes – Clean and safe renovation"
The main objective of this R&D project is to develop procedures by which dust and gaseous impurities could be controlled during the building renovation processes.
---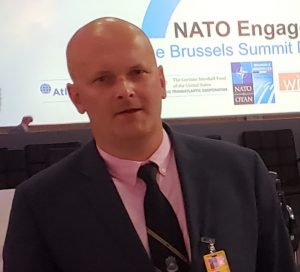 COL (ret) Vaidotas Malinionis
Vaidotas Malinionis established and running NGO National Defence Foundation (Gynybos paramos fondas), promoting close cooperation of civilian and military establishments to support democratic processes in Baltic States and Eastern Europe, and to bolster defensive capabilities of the region against potential military, hybrid and other threats.
Facilitating civilian, political, and military cooperation for improved resilience by the means of annual Vilnius Security Forum attracting leading figures of civic society, political establishment, military command and defence industry of Eastern Europe, Baltic and Nordic regions. Running training and educational programmes for private, military and government sectors.
Running biannual Live Firing Show to establish a common meeting grounds for military and defence industries in exploring new defensive capabilities of the region.
Has written extensively on Security and Defence issues and published articles and comments internationally (Jamestown Foundation) and locally.
Mr. Malinionis served at Lithuanian Armed Forces from 1991 to 2014. He is fluent in English, Russian and proficient in Polish; native language – Lithuanian.
Qualifications:
Joint Warfare Course, UK Joint Forces Command (2013)
Naval Command Course, US Naval War College (2012)
NATO Peace Support Operations Course, NATO School (2004)
Command and General Staff Course, US Command and General Staff College (2003)
Motorized Infantry Platoon Commander, Lithuanian Military Academy (1997)
---